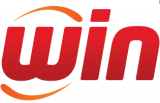 It didn't make big
headlines
(yet), but bwin.party published an official
press release
announcing the formal creation of Win, a new social/mobile game studio.
Win is entering a market segment which already have several dominant players, including ones enjoying the back of major gambling companies. Israeli Playtika (acquired by Caesars Entertainment), Double Down Interactive (acquired by IGT) and of course Mytopia (acquried by 888 Holdings) are only a few examples. Playtika's Slotomania had been by far the most notable Slots game on Facebook and Mobile for a long time, and Zynga's Poker keeps being the most dominant poker game for a few years now. New players are entering this space in an accelerated pace now and it becomes a challenge to stand out.
Faced with this challenge, bwin.party made a very wise decision (personal opinion of course) by choosing my friend and former colleague at Mytopia, Barak Rabinowitz, to head the new studio as the CEO.
I had the pleasure to work with Barak at Mytopia when he joined us as the new CEO. I was then the COO and chief creative, also juggling a few other duties following our than recent acquisition by 888 Holdings, so obviously Barak  and I had to work very closely (together with Yaniv Leven, CFO & Head of Analytics, and Ron Koren, the CTO). Barak proved to be a true professional, managed the "noise" from our new owners and kept us all very focused. The improvement in our KPIs was very clear. It was, of course, a team effort (and I mean the whole 40ish people team, not just management), but that's what good CEOs do – they get good teams to bring results, and Barak did just that.
I don't know what the future will bring, but in our constantly changing industry of social games, with the $50 million commitment of bwin.party and Barak as the new CEO, Win studio is definitely in a promising position.
So, Barak, Tili, Yaniv, Dennis, Dan, Yuval and the rest of the rapidly growing team – Mazal Tov and a lot of good luck! 🙂